Top Model 2017 is looking out for new and undiscovered model talent, along with more than 50 prestigious awards and also a host of first class career opportunities that are up for grabs. Top Model is also celebrating 10 wonderful years of success.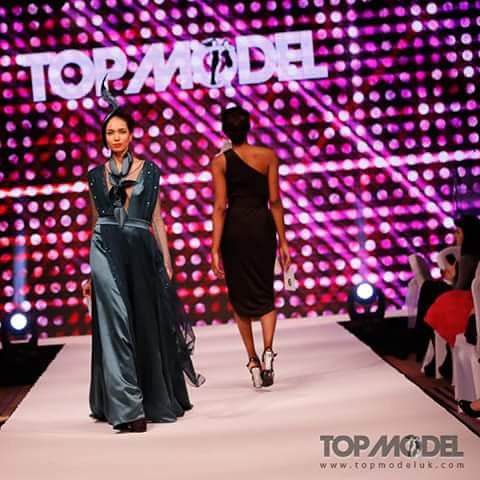 The lucky applicants that will be selected for Top Model 2017 will also be exposed to excellent media opportunities, receiving professional runway training and also model coaching. These finalists will also be dressed by designers, which is a part of a professionally produced Grand Finals show weekend at The Hilton London Metropole in March 2017!
TOP MODEL WORLDWIDE
For Top Mode worldwide, the applicants can be from any country and from any from nationality.
TOP MODEL UK
For Top Model UK, the applicants must be either of English, Welsh, Scottish, or Irish OR the applicants must have been living in the UK permanently for at least 1 year.
Female applicants must be 16 years of age or over and the Male applicants must be 18 years or over on or before March 17th, 2017.
There will be no minimum requirement for height at the initial stages of application. There are also six individual featured categories as part of the event, all categories with different requirements. The following categories are now been open for consideration;
* Worldwide
* UK Commercial
* UK Editorial
* UK Over 25's
* UK Natural Beauty (including applicants with +Plus Size)
* Men
The Top Model 2017 selection panel will be in charge of making the final decisions on the category a successful applicant will be allocated to.
Also, all applicants that are of a suitable standard will be contacted either directly or via Star Now. If contacted, you will then be required to complete an official online Application or Entry Form before proceeding.
All applicants that are UK based may be asked to attend an interview. Also, applicants who are based outside of the UK will be asked to send a 60-second walking video clip, if needed.
Top Model 2017 is a professional model search competition. It is also a show final for up-and-coming and new model talent. In this competition, there is no public voting to select either the finalists or even the eventual main award winners. All selections and decisions that are made are also done by industry professionals.
CHARITY
Every year Top Model selects a major charity to support, and this year, over £37,000 was raised for the Great Ormond Street, which is based on CHILDREN with CANCER in the UK.
This amazing charity has again been selected to partner with Top Model 2017, and a total of £102,000 in excess has been raised to date.
If you have got what it takes, Apply Now!
Also, note that all minors must be accompanied by a guardian or parent.
The owner of this listing has agreed to act in accordance withe the UK National Minimum Wage Act
TOP MODEL 2017 (Worldwide & UK) – APPLY NOW!
Top Model 2017 is free to enter. This annual competition is internationally recognized, with no entry or audition fees etc. There is also no public, online or text voting to have a chance of being selected.
The Grand Final decisions and selection decisions are undertaken by a panel of professionals.
Successful applicants for one of the Grand Final Places will, however, be needed to find a sponsor. The full details will be given in the entry Terms & Conditions and also with the official Online Entry Form.
Male or Female, aged 16 to 45 from any country
A minimum modeling experience. A beginner or starting out
Apply now