So You Think You Can Dance winners for the So You Think You Can Dance Next Generation is Kida Burns, which is the franchise's youngest winner ever during Monday night's finale which aired on Fox.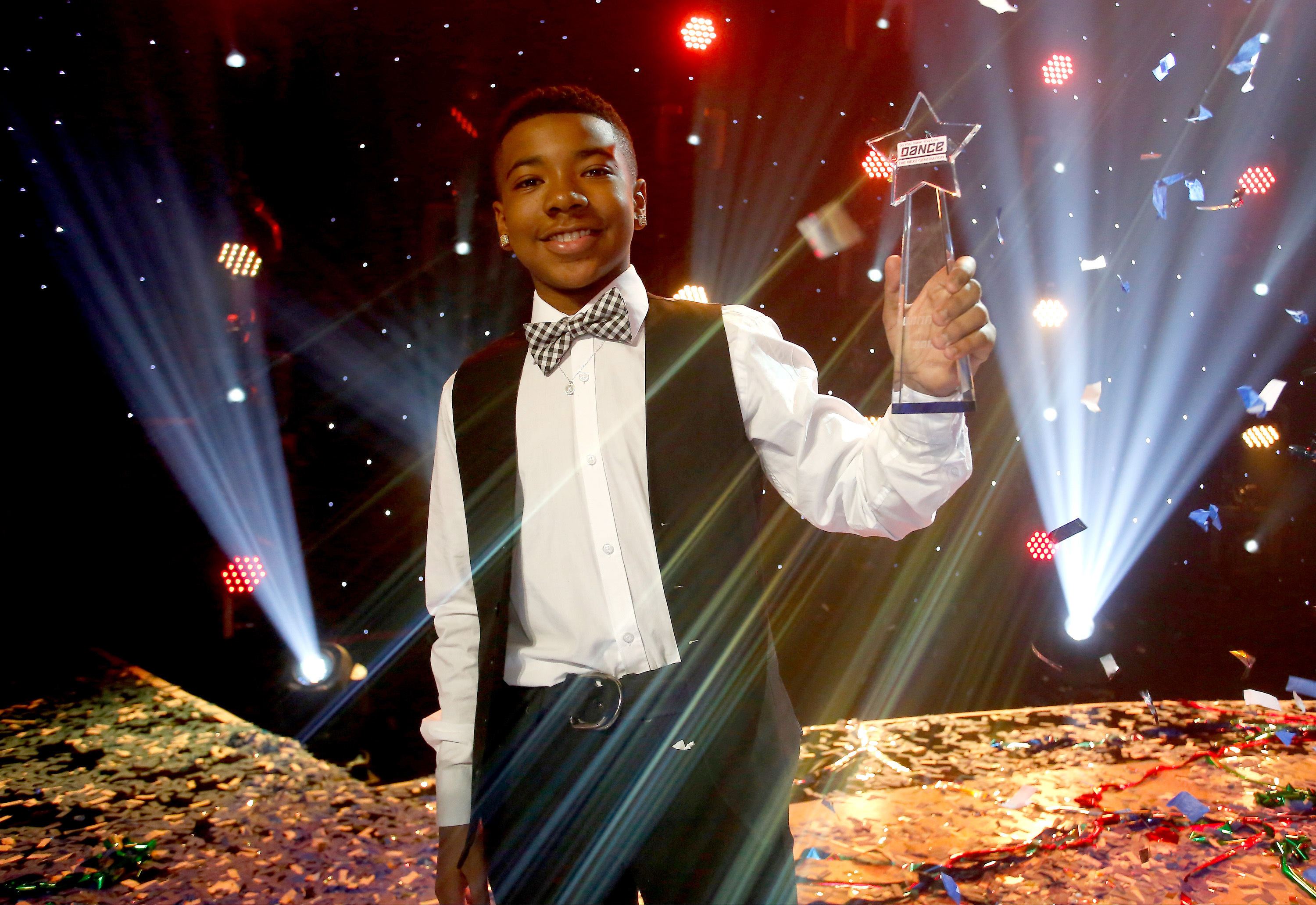 Kida Burns is a 14-year-old hip-hop dancer from Sacramento, CA. He defeated the runner-up JT Church, a 10-year-old jazz dancer from Bristow, VA, to get the title of "America's Favorite Dancer" that is based on the combination of home viewer votes cast following the last two performance shows.
The So You Think You Can Dance Next Generation winner Kida also won $250,000 and a future cover of Dance Spirit magazine. He said his experiences on the show and in getting to the Final 4 is a "humbling experience."
The So You Think You Can Dance winners was also partnered with SYTYCD All-Star Fik-Shun Stegall all season long. His partner said it was "crazy" how much Kida grew as a person and also a performer throughout their journey together on the Reality TV show.
When he was announced as the of So You Think You Can Dance season 13, everyone in the audience, his own mother inclusive and even one of the So You Think You Can Dance judges Nigel Lythgoe appeared shocked. This reaction made it seem like everyone was actually expecting JT to win.
Following the results, JT said.. "I'm really proud of myself that I made it this far and I'm just so grateful,"
JT whose partner was the SYTYCD All-Star Robert Roldan said JT makes him "the happiest person ever."
Nigel Lythgoe, who also created SYTYCD, told JT before Kida was announced the winner of the TV Show that he won America's heart early on and the enormity of his performing talent also overshadow his small size, he also added that his partnership with Robert was "magical."
Nigel also told Kida that although he was the least-trained dancer on the TV show, he improved by leaps and bounds and also proved himself to be an amazing choreographer at such a young age.
Tate McRae, who is a 12-year-old contemporary dancer from Calgary, Canada, finished in third place in the show with her All-Star Kathryn McCormick.
Emma Hellenkamp, an 11-year-old tap dancer from San Diego, CA, also claimed fourth place in the TV competition with her All-Star partner Gaby Diaz.