Online submissions of dance videos for Maltina Dance All Season 9 tagged 'Happiness Amplified' has been shifted up till Friday being August 26, 2016.
Maltina dance all is organized by premium non-alcoholic malt drink Maltina, and was announced at a media parley on August 3, 2016.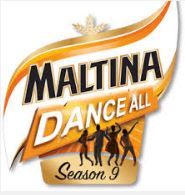 Maltina dance all audition dates was previously set from August 3 – August 19, but was extended to allow for more candidates to have a chance in participation.
Entry Instruction
Watch the guide video to have a clear understanding of the expected video outcome to be submitted.
Download the Maltina theme song.
Record a video of you and your friend dancing to the downloaded theme song.
Fill in the entry form.
Upload your dance video and submit.
Registration and submission of entries video are done on www.maltinadanceall.tv read more on terms and conditions, click here.
Competition Rules:
All fields must be entered correctly.
Applicants must use the Maltina theme song in recorded video.
Submission of an entry is taken as acceptance of the Competition Rules and the Terms and Conditions.
Top liked videos will stand a better chance of being selected for the next stage of the competition.
Judging Criteria
Originality: Dancer(s) must have a unique style
Uniqueness: Dancer(s) must have an element that stands him/her out
Versatility: Dancer(s) must display a wide vocabulary of steps
Surprise element: Dancer(s) must unleash something out of the box during the performance. i.e Unpredictable
Musicality: Dancer(s) must engage quick response to rhythmic changes / changes in rhythm.
Technique and Delivery: Dancer(s) body movements must be precise. Exhibiting confidence in delivery.
Entertainment: Dancer(s) must have Fun. Routine must not look like hard work.
Each uploaded video will be pre-screened to ensure that it does not include or depict any sexually explicit, obscene, pornographic, violent (for example, relating to murder, weapons, cruelty, abuse, etc.), discriminatory (based on race, sex, religion, national origin, physical disability, sexual orientation or age), illegal (for example, underage drinking, substance abuse, computer hacking, etc.), offensive, threatening, profane or harassing content.
Source: www.maltinadanceall.tv