Jana Kramer and her partner Gleb Savchenko was awarded a perfect score of 40 out of 40 on Monday night's performance on the TV Show.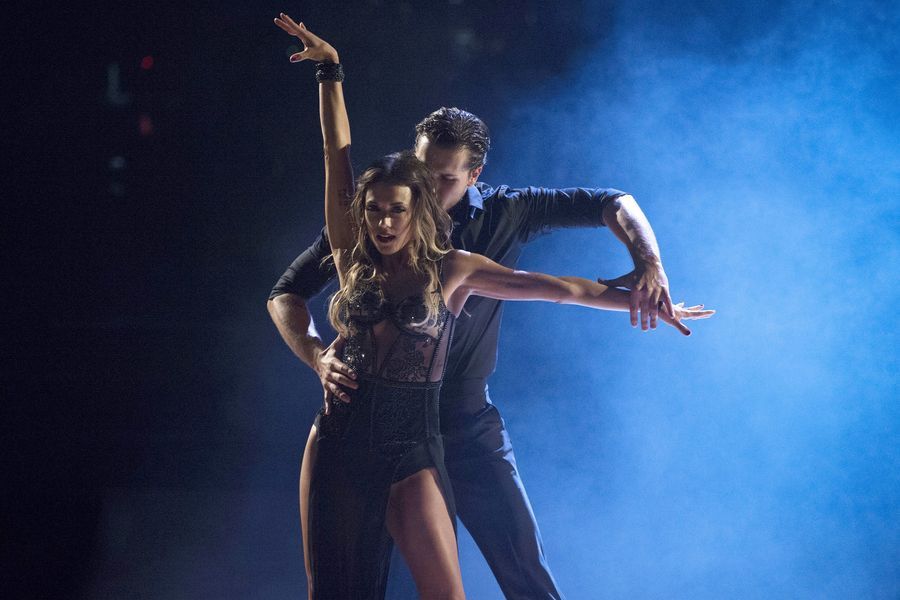 The Dancing With The Stars Dancers wowed the audience and judges with their intimate and steamy Argentine tango routine during the dancing competitions Latin night.
The dancing pair danced to Selena Gomez's "Hands to Myself," and also ended their dance with a waterfall shower.
The official "DWTS" Twitter handle tweeted these words…"Record for hottest Argentine Tango ever?" alongside a clip of the dance performance.
Just before the guest judge Pitbull gave props to the dance pair, one of the Dancing With the Stars judges Bruno Tonioli said that… "I loved every minute of it. Sensational."
"It's getting hot in here," Pitbull said. "I can't keep my hands to myself. And if you want, you can go ahead and toss that dress over."
Also on that night, Dancing With The Stars Dancers Amber Rose and Maksim was eliminated for the reality TV show.
Speaking to Dancing With The Stars hosts Erin Andrews and Tom Bergeron, Amber talked about her time on the TV Show, saying…
"You know it was such an amazing experience and people don't know this about me but I'm really shy in a lot of ways and I think that showed on the ballroom floor, and I tried my best and thank you so much for having me here."
"Dancing with the Stars" is one of the top reality TV Shows in America, and it airs every Mondays at 8 p.m. ET on the ABC Network.